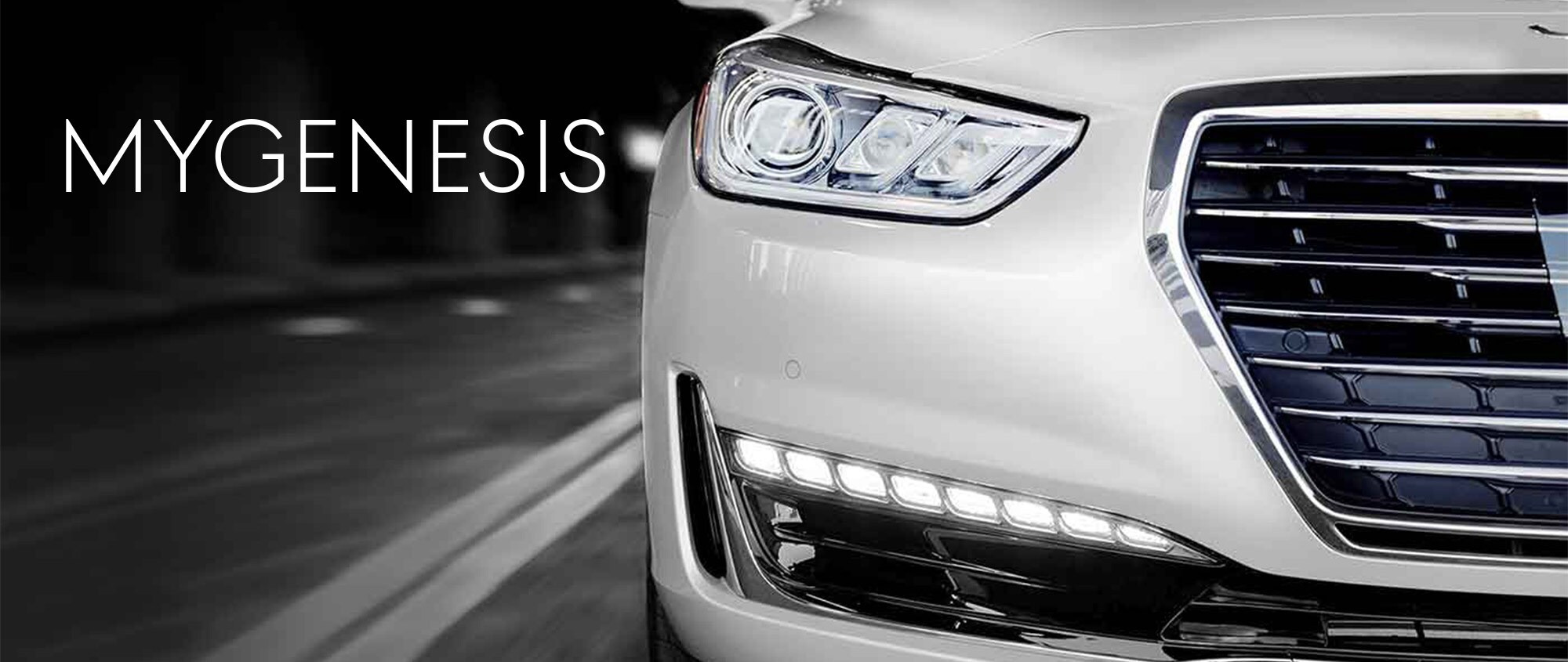 Experience the skills that set Genesis apart from all other vehicles. Convenience and capabilities raise the bar in your Genesis vehicle, with voice commands, connectivity, and other intelligent features. You can simply start your engine, by saying, "Alexa, ask Genesis to start my car." Being a part of this brand means that every detail is attended to so you have peace of mind wherever the road leads you. Communication with your car is heightened in your Genesis, connected to services like MyGenesis, Genesis Alexa Skill, and Genesis G90 Smart Cruise Control. You can be in control of your vehicle's health, exactly where you are traveling and parking, and tracking your vehicle's maintenance. 
Exemplary service is a standard, so stay connected by first creating your MyGenesis account. When you access this technology, you will gain access to smart features, service reminders, and Genesis Connected Services amenities. You can even search and download destinations, and pre-schedule valet parking for your next business trip. Another feature within this account is access to your Roadside Assistance, bringing you the 24/7 peace of mind that comes as a courtesy to Genesis customers. You will be alerted of service promotions and can learn about all of the various safety features within your Genesis model. Speak with the dedicated team at your Genesis dealer of Woodbridge VA to set up your MyGenesis account and have all of your questions answered.

When you log onto your MyGenesis account, you can access a wealth of resources that keep you informed with what's going on with your Genesis. You can view everything about your vehicle's maintenance needs, health, remote actions, preferences, and alerts with four simple steps. First, log onto your Genesis Connected Services account. Next, plug in Amazon Echo at your home, then hook up your home WiFi network and download the Amazon Alexa Companion App on your smartphone. This innovative feature empowers you to communicate with your Genesis verbally. You can set your temperature, start or stop your car, lock or unlock your vehicle, and adjust your lights, hands-free. Your Genesis G90 Smart Cruise Control feature helps you maintain a safe distance from the car ahead of you during those long commutes. 
Visit your local Genesis dealer for more insight on the advantages of being connected to your valued Genesis model. Here at Genesis of Woodbridge, we look forward to introducing you to the benefits of Genesis Connected Services!