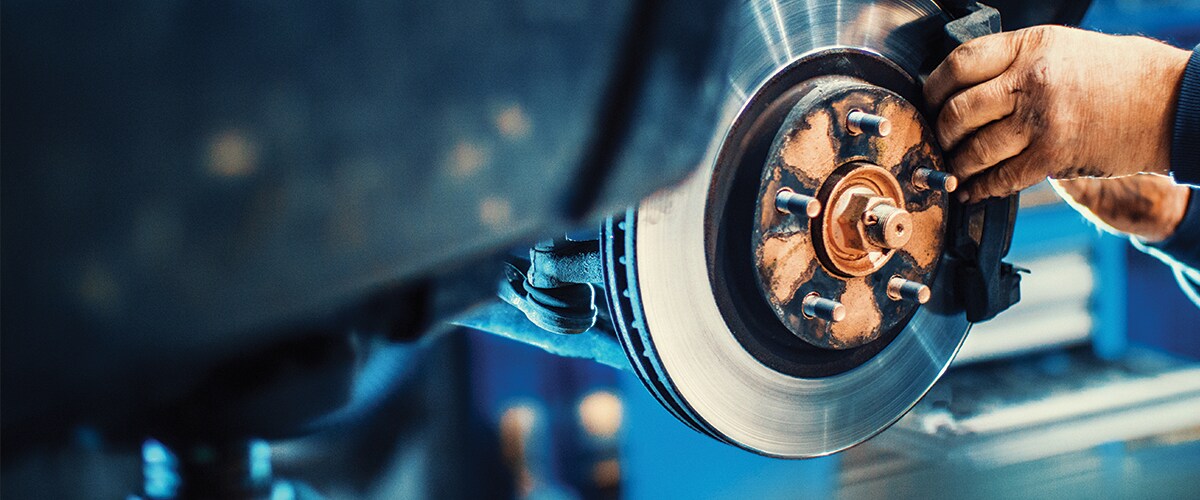 Brake Service Koons Woodbridge Genesis
Are you searching for a reliable, professional dealership to service your vehicle's brakes in the Fairfax, VA area? If yes, then the Koons Woodbridge Genesis service team is prepared to help! Our team of expert technicians is ready to take care of an array of vehicle service needs! Whether you're certain your brakes require servicing or you're looking to have our service team determine that, Chantilly area drivers can count on the Koons Woodbridge Genesis team for assistance. Feel free to utilize our handy online service scheduling tool schedule brake service right from the comfort of your Alexandria, VA residence!
Brake Shop Alexandria, VA
Have you noticed a certain squishiness to your brakes? Or, perhaps your brakes have been making a screeching or grinding sound when you apply them. Regardless of what signs are indicating your brake disrepair, Koons Woodbridge Genesis is ready to help! Ensuring that your brakes are functioning properly is vital to the overall safety of your vehicle. If left unreplaced, bare brake pads can lead to a host of larger issues. The screeching or grinding noise that you may experience when you hit the brakes can be a sign of thin brake pads! The metal-on-metal sound can result in long-term damage to your rotors and calipers! Our team of professionals is prepared to help drivers with a host of brake repair needs! Whether you're certain you require new brake pads, or you think you might require more in-depth repairs, Washington, DC drivers can look to our service team for assistance!
Genesis Brake Repair Fairfax, VA
Have some questions you'd like to get answered before scheduling a service appointment? Alexandria, VA drivers can contact our service team! From big brake repair needs to basic routine brake repairs, drivers can count on the Koons Woodbridge Genesis service team for help!